Donnie Shaffer Homes is a custom home builder in Aiken, South Carolina that has delivered clients their dream homes for over 20 years. The holidays are a special time that are made even more special by celebrating in your own custom-built home.
Here are 5 reasons our homeowners love their custom-built homes during Christmas.
1. Enjoying the Cozy Flames from the Gas Fireplace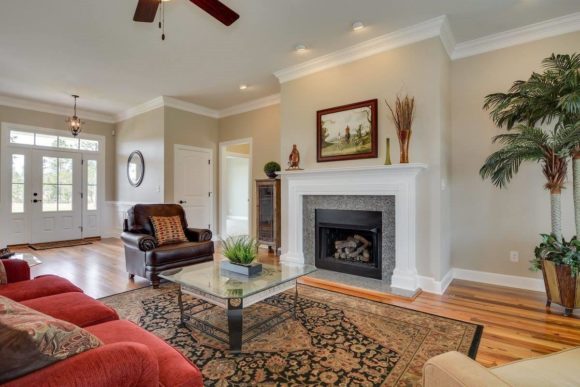 Curl up next to the gas fireplace and sip on some hot chocolate. We put gas fireplaces in our homes to give you the luxury of a warm fire without having to find firewood or clean up any mess.
2. Spacious and Open Floor Plans
Whether you want to throw a festive holiday party for your co-workers and friends or have a fun family get-together, our spacious and open floor plans allow you to invite plenty of loved ones without feeling crowded.
3. Cooking Christmas Dinner in the Custom-Built Kitchen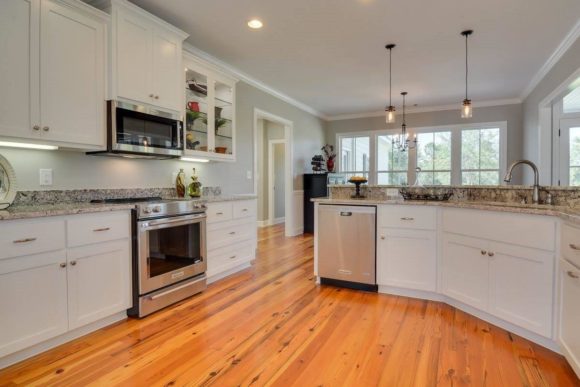 Have you ever walked into a kitchen and felt excited to cook? From gorgeous handmade cabinets to pristine granite counters, the kitchen we create for you will make cooking Christmas dinner a joy.
4. How Great the Christmas Tree Looks on Heart Pine Floors
The rich color of heart pine floors contrasts beautifully with a Christmas tree. They give your home a sophisticated, elegant look that can't be duplicated.
5. Making Memories and Opening Presents in the Family Room
Our homeowners love their spacious and cozy living rooms year-round, but watching family members open their presents together in the family room? That's priceless. Create priceless memories in your custom-built home today.
Are you looking for a custom home builder in Aiken, South Carolina? Give us a call at (803) 643-1718 or email lori@donnieshaffer.com. From Donnie Shaffer Homes to you, we wish you a very Merry Christmas and happy New Year.